Hi,
I am learning image reconstruction end-to-end
However, if you look at the validation result during the learning process, as shown in the figure below, holes often occur in the image and appear as artifacts even when learning progresses.
1|138x201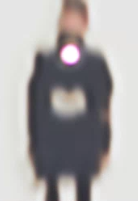 I'm using cnn and instance normalization and lrelu, but I'm not sure what the problem is.
L1-loss, perceptual loss, and adversarial loss are being used, and even if the weight of the l1 loss is greatly increased, the same result is obtained.
Have you experienced similar experiences and overcame any examples?
Thanks!