Hi, everyone


I am studying Inverse Rational Control.
I want to make an experimentalist that infers the real parameter of the agent.
But,
Don't update the model parameter.
Below my code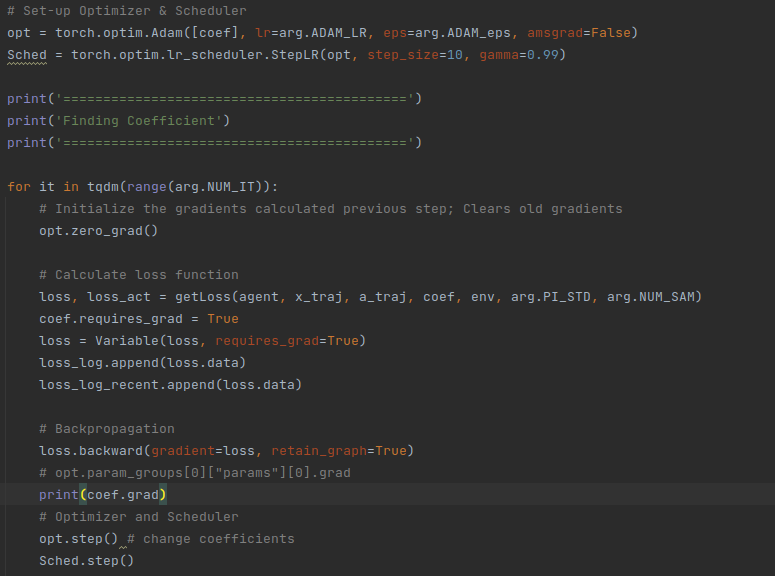 coef is a model parameter I want to find.
coef is a tensor size 2
after backward(), coef.grad is None and loss.grad is always [1.]
Does someone help me?