Hello
I'm in my first week of learning PyTorch and currently trying gradient descent. I've run into a problem where when I try to adjust the weights of my model, I get an error on my first attempt and the gradient of my weights becomes None. As far as I could see, it's the calculation itself that causes the problem, as the gradient is still a tensor until right before the calculation.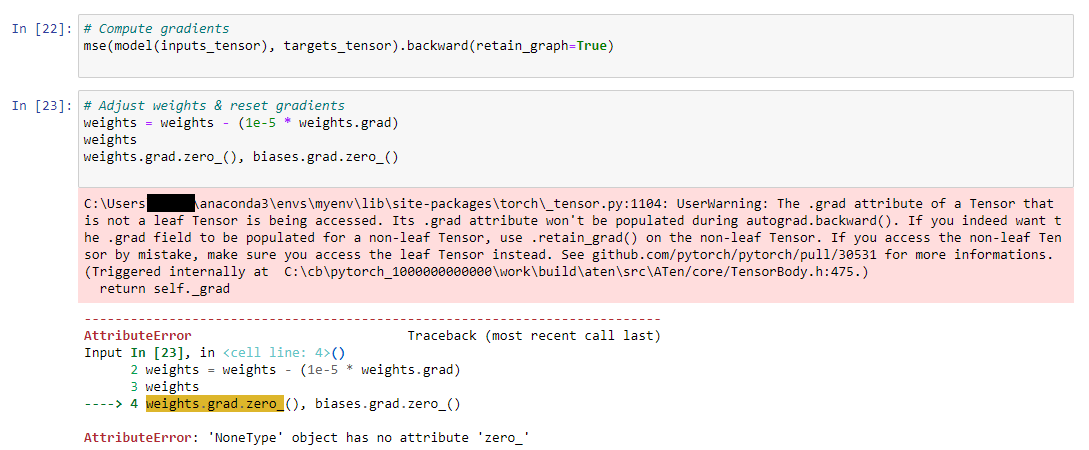 I don't know if it's necessary, but here are my model and my mean-square-error function (can't put more than one media in a post)
weights = torch.randn(2,3, requires_grad=True)
biases = torch.randn(2, requires_grad=True)
def model(x):
return x @ weights.T + biases
def mse(pred, target):
diff = pred - target
diff_square = diff**2
loss = torch.mean(diff_square)
return loss
Any help is appreciated!