Hi there,
I know my question is not very related to Pytorch, but I was trying to use pytorch on these two GPUs, so I was wondering if anyone could help me out.
I have two GPUs on my machine, one is Quadro k620 and one is Quadro k2200. But for some strange reason, they have the same physical ID. See the outputs from lshw and nvidia-smi.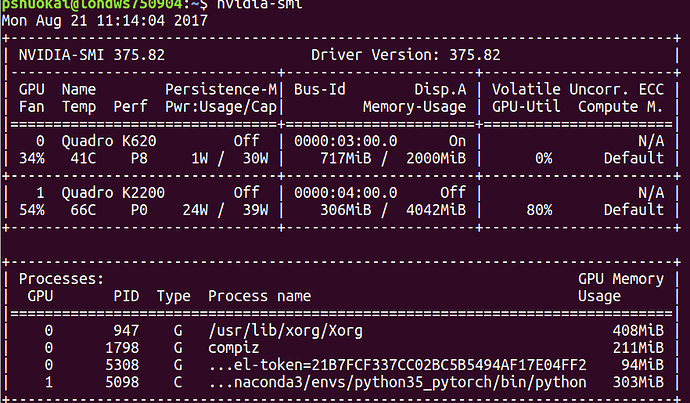 When I use torch.cuda.device_count(), it tells me that two device are available. But I can only use quadro k2200, no matter how I set torch.cuda.device. I have also tested in tensorflow, and I can only selected gpu:0. If I tried to select gpu:1, it will report no device gpu:1 is available.
So does anyone know how can make the two GPUs have different IDs?
Thanks a lot for your help.
Shuokai