After reading:
I am trying to ensemble two models I have already trained on the same dataset and classify them into 4 categories. I created a custom ensemble classes according to the posts instructions but when running, the tensors don't seem to match. Here is the ensemble code: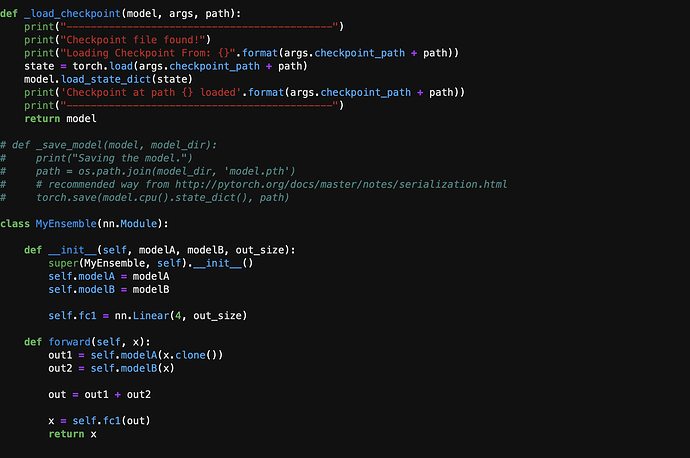 Here is how i load the checkpoints into the models I have already trained: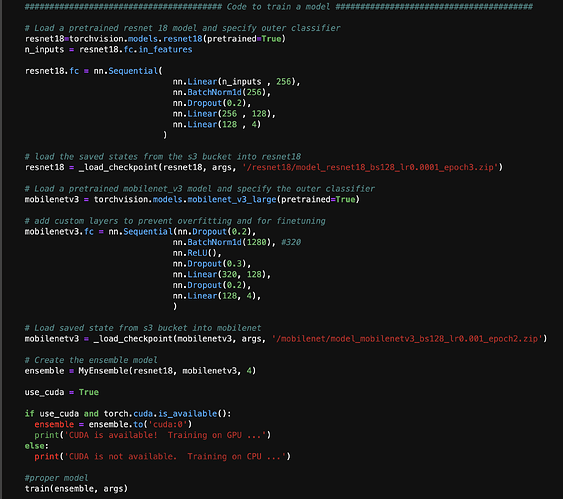 And here is the error I get:


I am not sure how to fix this. Any help will be appreciated.