Hello,
I found something kinda similar here:
But the conversation doesn't appear to quite cover what I'm looking to do.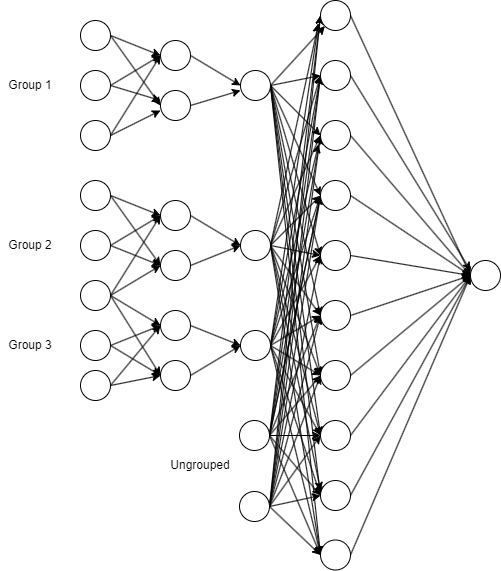 I want to produce a network like the diagram above. Some features will be grouped together before going to the fully connected layers (group 1), there maybe be some overlap between groups (2 and 3), whereas other features will not be grouped at all and just feed directly into the fully connected layers. The diagram shows only one fully connected layer as an example but there would actually be several.
I hope this makes sense.
I want to do this as we found that one engineered feature we had, which was made from a linear regression of a group of related features, was very effective and I'd like to generalise that into the network itself and try for other features we think are related.