Continuing the discussion from Loss oscillating and not minimizing (reference code snippet in previous post):
Hi,
My previous challenge entailed the non-minimization and oscillation of loss during the training. Upon a thorough investigation, I identified a broken computation graph that impeded updating the model parameters. At present, the loss demonstrates a downward trend, but it becomes stagnant after a few epochs.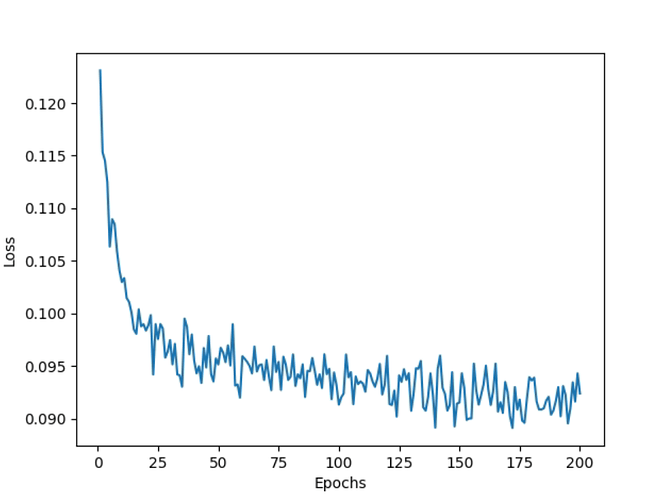 As can be observed from the graph, there is no significant improvement beyond approximately 125 epochs, remaining more or less constant afterward.
NOTE: I have tried the above experiments for Learning rates ranging from 1e-2 to 1e-6; Weight decay from 1e-3 to 1e-6; for optimizers both Adam and SGD; epochs from 50 to 200 (with and without early stopping). The loss graph for all the experiments conducted so far is similar to the above snapshot.
Any help is appreciated.