Hi! I was learning to use the Tensorboard in PyTorch according to the tutorial in https://pytorch.org/tutorials/intermediate/tensorboard_tutorial.html.
I run the code within the Jupyter Notebook. The "IMAGES" can be visualized as expected. However, there were only two blank boxes in the "GRAPHS", where the structure of the model was supposed to be shown.
The results are shown below.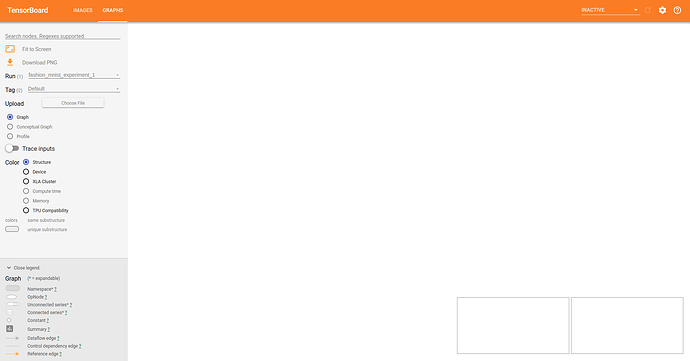 Has anyone encountered this problem? I got stuck here for two days. I really don't know what else I can do.
Thanks in advance for your help!