Hello!
Several days ago I posted a issue about pytorch with NVIDIA RTX A6000 GPU, here is the origianl link:
Nvidia rtx a6000 gpu incompatible with pytorch - windows - PyTorch Forums
Many thanks to ptrblck, and I have tried to uninstall CUDA on our workstation and built CUDA 11.3 toolkit and pytorch from source using the following command:
conda install pytorch torchvision torchaudio cudatoolkit=11.3 -c pytorch
But before the finishing of first epoch, the same error occured: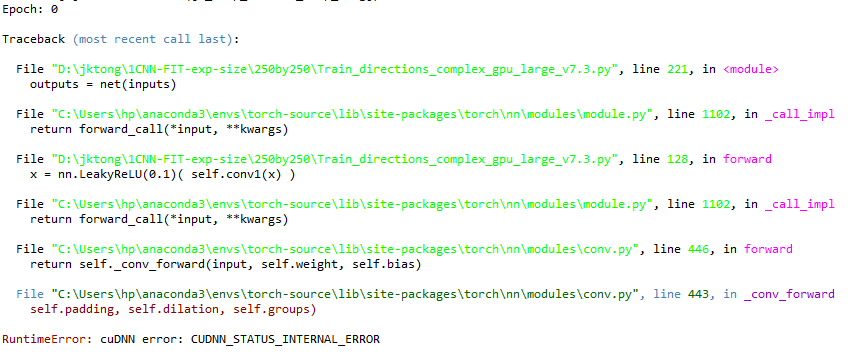 Could you please offer any other suggestions about this issue? Thanks a lot.
PS: My classmates and I think the problem described by ptrblck was rather fancy, because we uninstalled CUDA 10.2 and installed CUDA 11.1 using binary file from MVIDIA official site. We then uninstalled CUDA 11.1 on windows 10 and built cuda and pytorch from source, but it didn't solve the problem. We tried to run the same program on CUDA 11.1 and pytorch 1.8.1, it can run three epoches, and the error :RuntimeError: CUDA error: an illegal memory access was encountered would pop out.