I ported a simple model (using dilated convolutions) from TensorFlow (written in Keras) to pytorch (last stable version) and the convergence is very different on pytorch, leading to results that are good but not even close of the results I got with TensorFlow. So I wonder if there are differences on optimizers in Pytorch, what I already checked is:
Same parameters for optimizer (Adam)
Same loss function
Same initialization
Same learning rate
Same architecture
Same amount of parameters
Same data augmentation / batch size
So I wonder, what else should I check ? It seems that everything was covered already. Any ideas ?
Example of convergence of the loss (unfortunately the two series are the same color, but pytorch is the one below), for this loss, higher is better: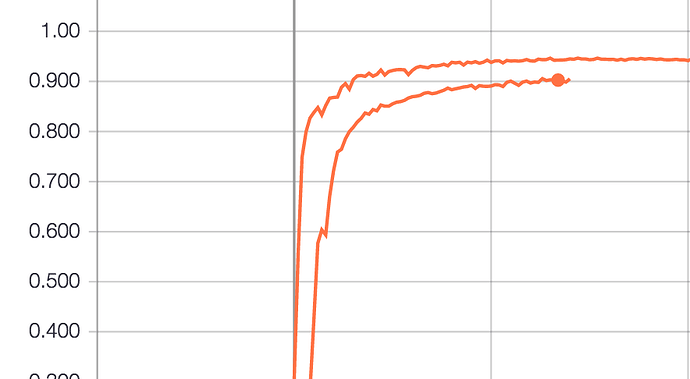 Thank you !